PROVIDING STYLISH PLANTATION SHUTTERS IN MELBOURNE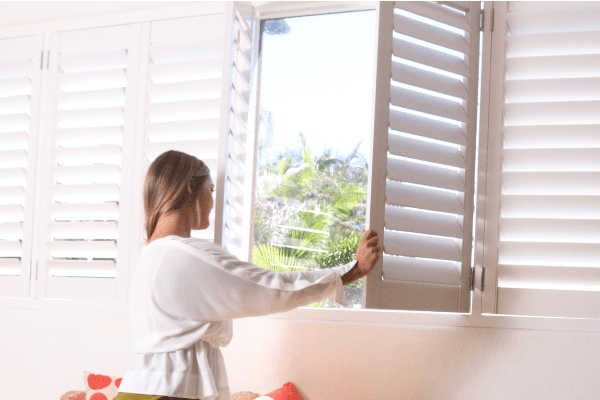 If you're looking for high-quality plantation shutters to add a modern, elegant look to your home, you've come to the right place. INSPIRE have a range of designs and customisable options available – so you can be sure you'll find the perfect solution for your needs.
All of our installations come with a 15-year transferrable warranty, so you know you won't be wasting your money. We also provide a guarantee that our panels will not crack, warp, shrink or discolour. Melbourne's unpredictable climate is the exact reason why this is a great benefit.
In addition to effectively blocking out light to make your room dark, even during the day, our panels are also highly efficient when it comes to providing insulation. In fact, they are three times better at insulating your home than timber, making this a better choice than a lot of others on the market.
Tips for Selecting Plantation Shutters
When selecting your brand new solution, we understand that you want to make sure everything is perfect before installing it in your home. Otherwise, you may find yourself in the unfortunate position of being unhappy or dissatisfied with the product.
To make sure this doesn't happen, first consider the look of the room in which the units will be fitted. If you have a minimalist, contemporary sort of design, then perhaps a thinner, more elegant style will be right for you. On the other hand, if you're in a space with darker colours and an older style, consider looking for something with thicker, bolder panels.
Another thing that is good to consider is your window space or door frame measurements. This is one of the most important aspects to get right, as the last thing you want is for the frame to not fit properly into the space.
Our Plantation Shutters in Melbourne
Here at INSPIRE, we offer a number of styles, designs, shapes and types to suit the aesthetic of your home. These options can all be applied to our two standard frame and panel designs. The INSPIRE Series is our original and more minimalistic style and our Signature Series involves a bolder, more pronounced look.
Consider our range and find what's right for you. If you need assistance at any time, our friendly team would be delighted to help. Contact us to chat to someone about your needs.