PLANTATION SHUTTERS INSTALLATION
Plantation shutters are not only an elegant and functional window dressing for any home, but they are simple to install in most spaces. There are multiple installation options available with our INSPIRE plantation shutters, and a variety of installation solutions to suit standard or more unique windows and sliding door designs.
Explore Plantation Shutter Types
Whether your home is contemporary or traditional, our plantation shutters are a versatile way to enhance any space. We have plantation shutters for your bay window, sliding door, highlight window, and even for wet areas like bathrooms and kitchens. 
Our range of plantation shutter types are designed for straight-forward installation in any home. We offer hinged, bi-fold and sliding configurations, as well as fixed varieties ideal for non-opening windows.
Plantation Shutters for Bay Windows, Sliding Doors, and Unique Window Fixtures
Browse our plantation shutter installation options, and contact our team for assistance in determining the best solution for your home. We offer four distinct installation varieties, perfect for almost every home or business.
Plantation Shutters Installation Options
Hinged Plantation Shutter Configurations
Hinged panel plantation shutters are a popular and functional option for most windows and doors. Opening outwards, they are easy to use and suit standard window types, as well as bay windows.
Minimum height for hinged configurations is 350mm; maximum is 2900mm.

Minimum width is 152mm; maximum varies on the height.

750mm for panels under 1500mm high and 650mm for over 1500mm high.
Bi-fold plantation shutters are a beautiful solution to elevate the look of large windows in both modern and classic style homes. Folding like a concertina, our bi-fold plantation shutters are easy to use and simple to install.
Sliding Plantation Shutters Configurations
Ideal for doorways, sliding plantation shutters are an effective and subtle solution to add privacy, room separation, insulation, and to block out light. Effortless to operate, and straight-forward to install, sliding plantation shutters run across tracks and stack tidily when opened.
Fixed Varieties of Plantation Shutters
Semi-fixed plantation shutters are great for covering non-opening windows, or as a divider to add more privacy to a space. Ideal for areas where window openings are blocked or obstructed, like behind a kitchen sink or in a bathroom, fixed varieties of plantation shutters are a practical and aesthetic solution for every home.
Fixed plantation shutters have a maximum height of 2900mm and a maximum width of 900mm.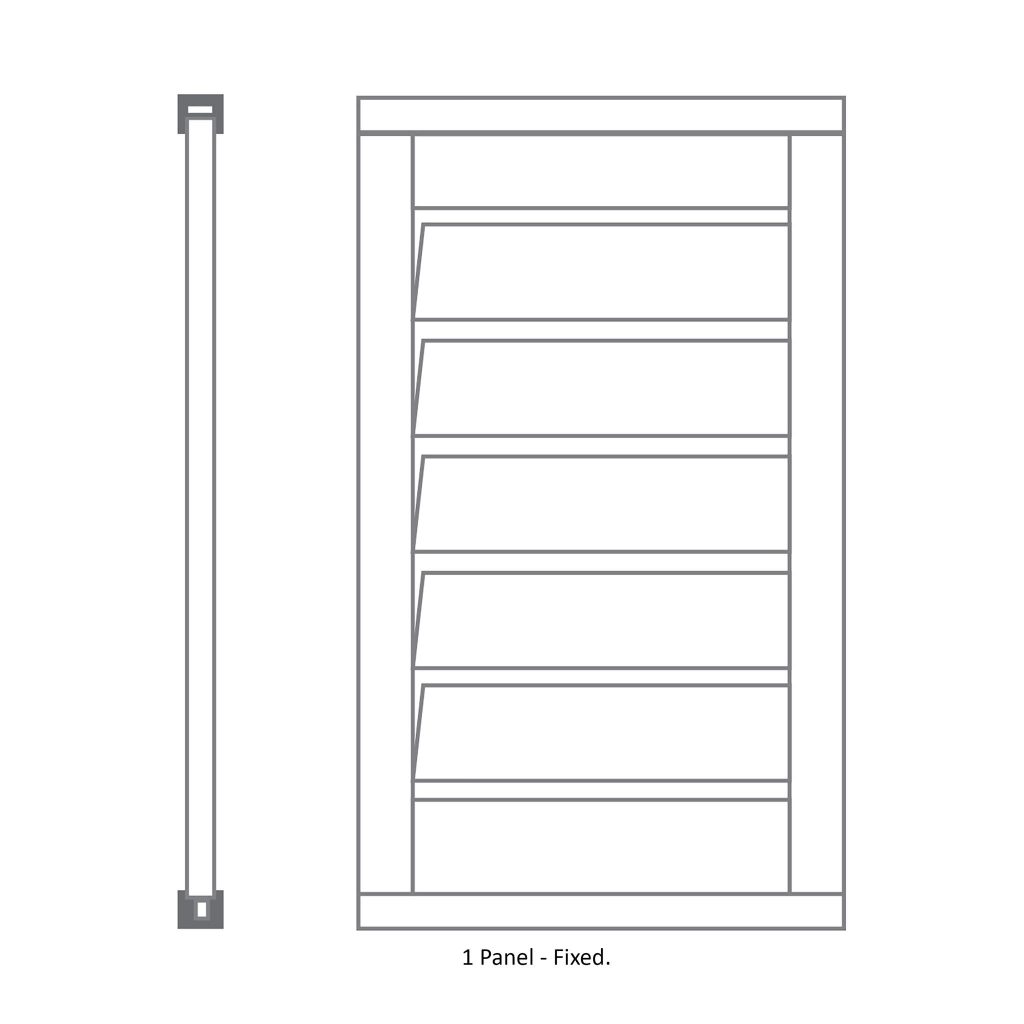 Yes, INSPIRE plantation shutters will fit most windows and sliding doors with ease. We have four installation options, suitable for a variety of window and door styles.
Yes, all bi-fold, hinged and sliding plantation shutter configurations allow unobstructed access to windows and doors.
Plantation shutters are simple and easy to install, with most configurations able to be fitted to your windows and doors within two to four hours. Our production lead time is three weeks, or less.