PROVIDER OF ATTRACTIVE PLANTATION SHUTTERS IN WOLLONGONG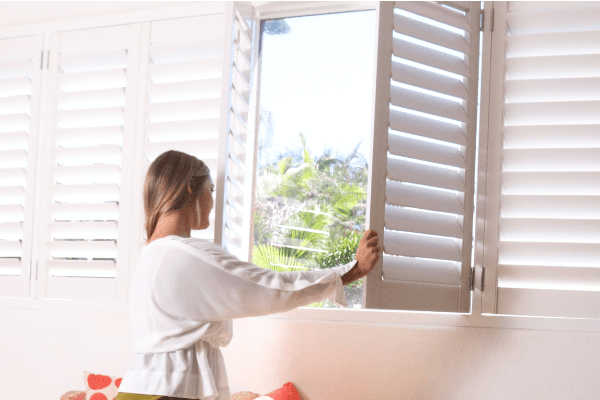 Are you looking for a company that can provide high-quality, attractive plantation shutters for your windows? The huge range that we offer here at Inspire provides a number of different features, benefits and solutions for a variety of needs.
Our designs add a modern, elegant touch to your room while also blocking out light and adding an element of privacy. Our panels also act as an insulator; the materials and carefully designed structure of the panels make them highly effective at keeping hot air in during winter, and out during summer.
We are proud to be an entirely Australian, family-owned business located in Stapylton, Queensland. As a local business, we are able to deliver most orders to Wollongong within just 15 days, making us one of the fastest providers in the industry.
Our High-Quality Plantation Shutters
Here at Inspire, we have a vast number of options and customisations on offer so that you can make sure your new shutters fit your space perfectly. The Signature Series is a great choice if you're searching for a slightly bolder, more pronounced look. The panels are significantly thicker than our standard Inspire Series, which is of a slightly more minimalist style.
The materials used to make our products are all fireproof, water-resistant, flame retardant, and environmentally friendly. The insulating properties provide the added benefit of up to 35% less energy spent on heating and cooling costs. These factors make them an excellent option if you are a socially conscious consumer.
Choosing the Right Shutters for Your Space
There is a lot to consider when deciding on the right solution for you. One thing that is important to many people is the cost. We offer a 15-year warranty on all our products, so you can rest assured you will get your money's worth.
In addition to our warranty, we also give you the choice of colours, styles, and frame designs. Once you have made selections of the customisations that are right for you, all that's left to do is take some simple measurements and place your order.
About Us
Inspire Plantation Shutters is a family-owned business with a passion for developing environmentally friendly home improvement products. We have a state of the art manufacturing facility in Stapylton, Queensland.
Our passionate and friendly team would be happy to assist with any enquiries you may have about our products. Contact us online, by email, or on the phone.