PROVIDER OF ATTRACTIVE PLANTATION SHUTTERS IN PERTH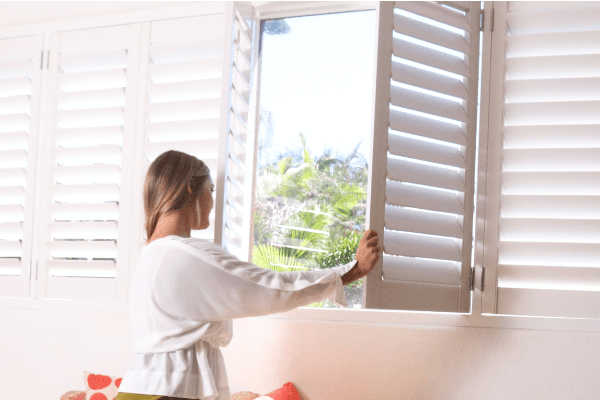 Are you in the market for attractive, modern plantation shutters that will add a level of elegance and class to your window space? INSPIRE is an Australian-owned family business that creates a range of eco-friendly, sustainable products.
Our solutions are affordable, robust and simple to install, so they can make a great addition to any Perth home or business. We value quality and transparency, and it's for that reason that we provide a 15-year transferrable warranty on all our products. This ensures you experience true asset gain if your property is sold during those 15 years.
The durable nature of our panels and frames means they're suitable for kids' bedrooms, workshops, playrooms and more. They are fully water-resistant, easily washable and any dents can be warmed out. Additionally, we guarantee they will not crack, warp, shrink or discolour.
The Benefits of Plantation Shutters in Perth
Installing our plantation shutters comes with all kinds of benefits for your home. Not only will they make your property look more modern and stylish, but they'll also add value to your property through our 15-year transferrable warranty. They'll also reduce your energy bills and running costs. When you install our solution, your house will be insulated three times more than it would with timber alternatives.
Another thing to consider is the fact that our products are sustainably-made and therefore environmentally friendly. Our panels are made from entirely non-toxic, recycled materials. While this factor may not be important to everyone, we understand that many people prefer their homes to be more eco-friendly.
Our Range of Plantation Shutters in Perth
When it comes to lifting the look of your exteriors, then you can't look past INSPIRE – with a range of stylish, modern designs to complement the look of your property. Choose from our INSPIRE Basic Series for a simple, minimalist look, or our Signature Series for something a bit more bold.
From there, we have a range of customisation options to choose from – with a number of sizes, colours, styles and installation types available. Not sure what to choose? Get in touch with our team of consultants for further design tips and advice today. We're always happy to help, as we want you to be fully satisfied with your choice.