HIGH-QUALITY PLANTATION SHUTTERS IN BRISBANE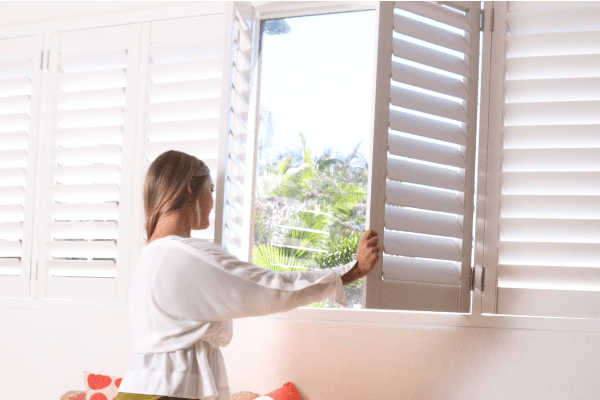 Looking for high-quality, attractive plantation shutters in Brisbane, QLD? INSPIRE are the choice for you. We design, manufacture and distribute our products all around Australia and offer an affordable choice that is bound to make your home look more elegant and modern.
One of the major benefits of the material we use is that it provides insulation that is three times more effective than traditional wood. And this is achieved while still maintaining an attractive, wood appearance! Most customers see up to 35% energy savings on heating and cooling thanks to this economical material. This is pretty impressive considering the harsh Queensland sun we get here in Brisbane.
This classy design promises low maintenance and it's easy to install. This makes it an excellent choice for anyone – even if you're not the best at DIY. These specially engineered panels (also known as louvres) will never lose tension, so you won't get that worn feel that you get with alternative solutions.
Choosing Your Brisbane Plantation Shutters
There are a few things to consider when selecting from the wide range of customisable options that we offer. Firstly, it's a good idea to select the right foundation. We have our INSPIRE Series, which is our original, minimalistic version, and our Signature Series, which offers a classier, bolder look.
Once you've decided which of these you like best, it's time to investigate our various installation types. Depending on where you're fitting the frame, you may need special components included so that it fits properly – particularly with sliding doors and bay windows, which often require a fair bit of attention in this area.
Once these two factors are out of the way, all that's left to do is decide on your colours, styles and other options. If you need any assistance during this process, don't hesitate to contact our team. We'd be happy to help.
Stylish, Modern Solutions for Your QLD Home
INSPIRE Plantation Shutters is an Australian manufacturer with a passion for creating sustainable home improvement products. Everything is built in our Queensland facility, and because of this shipping usually only takes a few weeks. If you're interested in any of the solutions we have on offer, get in touch today and we'll help you through the process of completing your order.